I was so surprised!!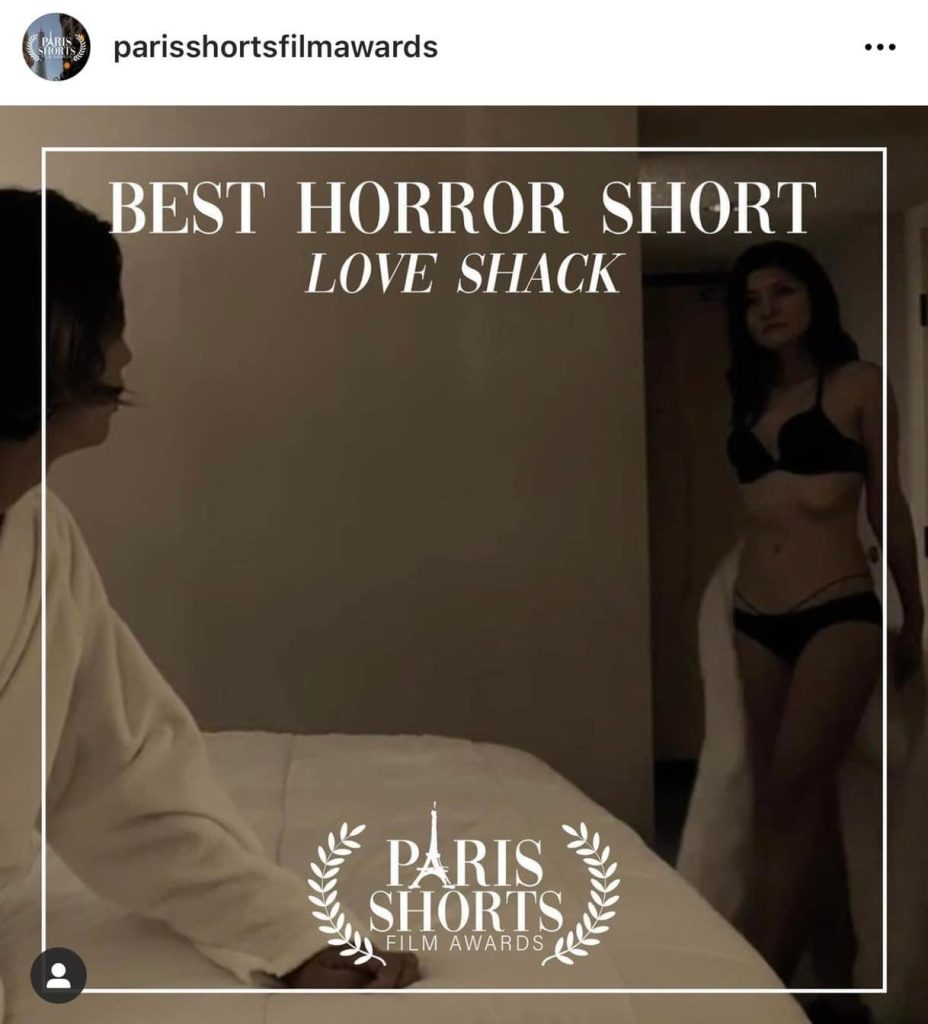 I received the Best Horror Short Film Award at the Paris Short Film Awards, which I thought I had failed to win.
I had given up on it, so when I got the report, I shouted out "No way!
Thank you, everyone in Paris!
I was so excited to receive the report, but then I realized that "Love Shack" was a horror film.