Report of unsuccessful applicants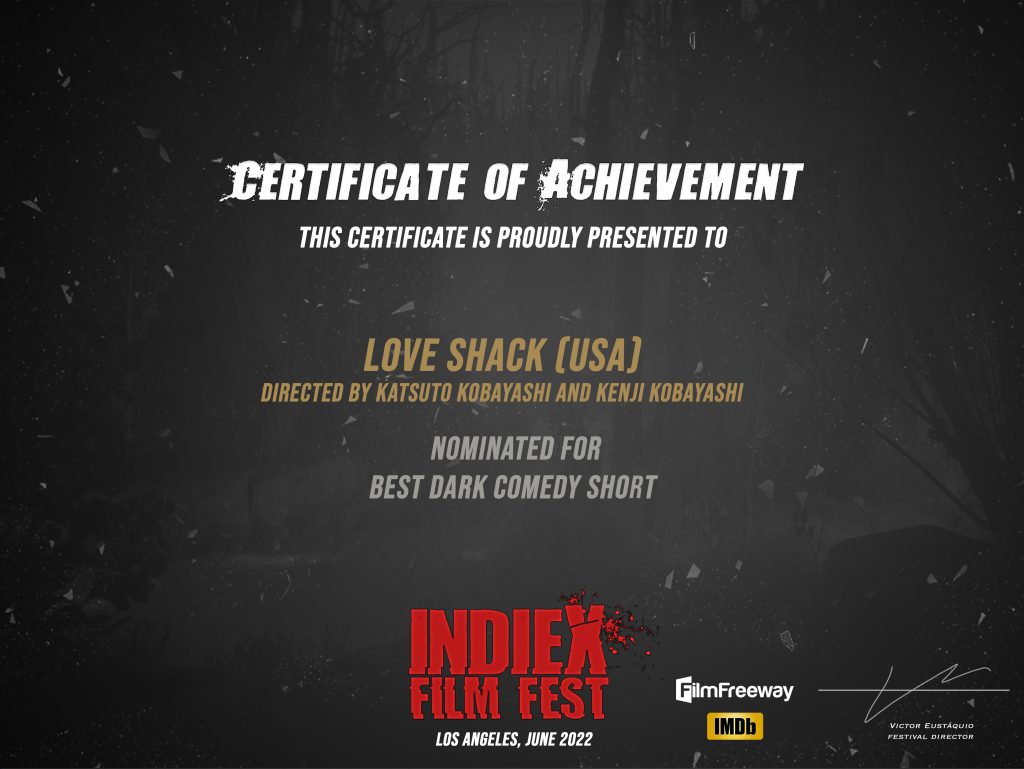 We were notified by film festival at LA, which had informed us that our film had been selected as an Official Selection
I received a certificate (!?) from the IndieX Film Festival stating that I was "nominated for Best Dark Comedy Short."
I went to the website and found that my film was one of the three nominated films in the "Dark Comedy Short" category for the June 2022 competition.
But, unfortunately, we did not win the award.
Instead, we were issued these certificates of achievement.
This film festival seems to be an LA-based film festival for low-budget or student films, and there seemed to be quite a number of submissions. I looked at the films submitted to the festival and found that many of them looked quite interesting, and I was surprised at the high level of quality of the films that were nominated.
I am once again appreciating the fact that I have been selected and nominated for official selection at other film festivals.